We regret to announce that after 28 years, Pastor Betty has decided to close the Blessed of The Lord church in Woburn. Easter Sunday, April 9
th
, 2023 was the last service. The church in Haiti will continue to grow in number, anointing and blessings.
We are thankful for a wonderful 28 years of worship, prayer and fellowship. Be blessed!

The Lord
continues to use our tiny church in mighty ways:
Sharon's new book…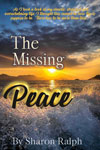 Our sister in
The Lord
, Sharon Ralph, has finished and published her first book,
The Missing Peace,
about her journey to inner peace. "As I took a look at my chaotic, stressful and overwhelming life, I thought, 'This is cannot be how life is supposed to be. There has to be more than this…'"
Missionaries to Haiti…
Our missionaries to Haiti recently visited the church they planted there a few years ago, which has grown now to over 600(!) members, many times the size of the parent church here in Woburn. In the three days that the missionaries were in Haiti, they had 28 people give their lives to Christ, 5 baptisms, and 2 baby dedications.
Photos and videos are now posted
, including the newest from another, more recent trip.

We are at:
The Blessed of the Lord Church
Three Green Street
Woburn, MA 01801
Tel: (781) 646-8771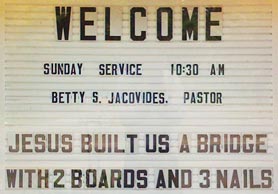 Service is Sunday morning from 10:30-12:00, followed by fellowship.