Yes, we WILL be having church at 3 Green Street this Sunday, January 14th.

10 months after the fire on March 5th, much work has been done on the building and it is now ready for us to return and have new services there!

We are at:
The Blessed of the Lord Church
Three Green Street
Woburn, MA 01801
Tel: (781) 937-3595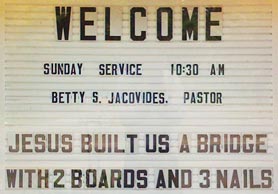 Service is Sunday morning from 10:30-12:00, followed by fellowship, coffee and snacks upstairs.